Do you need anybody?
A mature, complex ecosystem helps drive retail performance and innovation. At Digital Mortar, we know we're just one piece of a complex puzzle. Doing, integrating and actioning on analytics is – like most really important things – hard to do well. Getting it right demands advanced data collection technologies, great cloud infrastructure, analytics partners who can help you understand and use the data in advanced models, retail experts that can action it into better stores, and big-data experts who can help you integrate and analyze DM1's customer location data with the rest of the customer and digital experience. Our partners not only help with each aspect of that, they can help provide the glue that brings it all together.
Get by with a little help from our friends…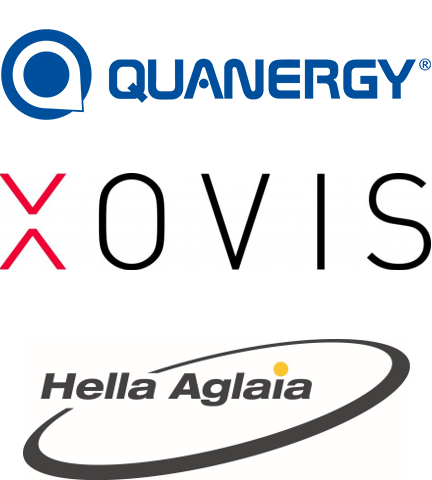 Edge Based IoT Data Collection
Quanergy
Quanergy offers a high-performance AI-powered 3D LiDAR platform designed to accelerate the automation of key business processes to increase productivity, efficiency, and safety of our 3D world. Quanergy's products provide actionable insights to organizations across major industries including security, smart cities, smart spaces, social distancing, mapping, industrial automation, and transportation.
Quanergy's integrated LiDAR sensors and QORTEX(TM) perception software enable its partners and their end-users to deploy innovative solutions to drive their business growth and ultimately improve the quality of life for people around the world.
Xovis
With its headquarters just outside the Swiss capital of Bern, Xovis is passionate about setting benchmarks for 3D people counting, people flow measurement and in-store analytics. Xovis' unique ability to cover areas of any size paves the way for unprecedented applications.
HELLA Aglaia
HELLA Aglaia Mobile Vision GmbH is a global leader in the development of intelligent image processing systems. Their flexible sensors deliver outstanding 3D image quality, excellent low-light sensitivity and very low latency. As a division of our parent company HELLA, it's in their DNA as solution providers to drive engineering standards and exceed customer expectations.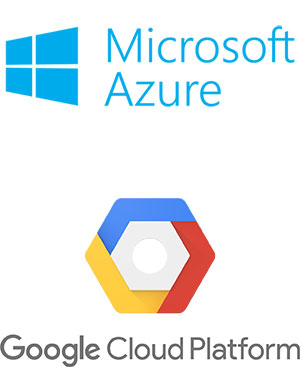 Their Cloud…Your Choice
Microsoft Azure
DM1 was built in Azure and we take full advantage of it's remarkable scalability and reach as well as tight integration with a host of outstanding Microsoft stack technologies. You'll have a powerful, fully dedicated virtual machine in Azure that will make your DM1 instance sing.
Google Cloud Platform
If you're using BigQuery and GCP, no problem. We can integrate DM1 data from Azure directly into your BiqQuery instance – making analytics and data integration a snap!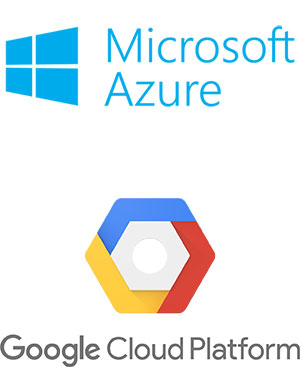 Does it worry you to be alone?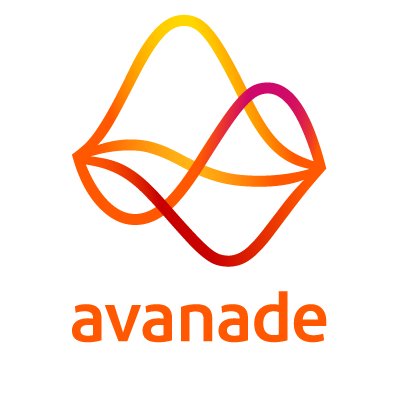 World class expertise can get you doing and using analytics right
Avanade
Our go-to glue guys who can support and deliver any size project across a huge spectrum of needs and problems…globally. With deep ties to Microsoft, they can assemble retail analytics and technologies for any specialized used case. Need advanced analytics? They've got the team and the bench to do it. Need systems integration and big data? Check. Need retail strategy or digital transformation? They can help you at any scale.
Kerry Group
For outdoor and specialty experiences, Kerry Group delivers fantastic brand building experiences that rock DM1 measurement. If you need something unusual, special, interactive and one-off (and you'd actually like to know if it works), Kerry Group can get it done.
Try, with a little help from our friends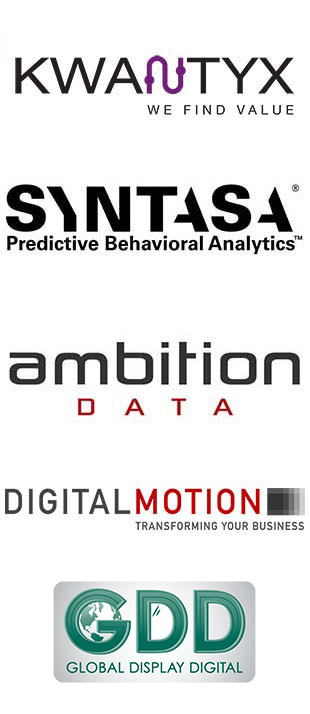 Omni-Channel and Digital Analytics Expertise to Drive the Full Customer View
Kwantyx
Kwantyx delivers cutting-edge digital analytics and strategic transformation along with deep business smarts. They can help you get DM1 set up, they can help you drive it, and most of all, they can help you integrate it into a broader customer view to drive strategic improvement.
Syntasa
Experts in machine-learning in digital data, Syntasa can help you get more from existing Adobe or GA data AND they can take DM1 behavioral data and give it the same advanced ML treatment. If you need ML on store data or real expertise and cutting-edge tech integrating digital and store, Syntasa has the technology and the expertise to get the job done.
Ambition Data
With unparalleled digital pedigree and a strong focus on customer lifetime value optimization, Ambition is the partner you need if your focus is on building better customer value segmentation and targeting by integrating store side data.
Digital Motion
Based in Germany with offices in Berlin, Hamburg and Cologne, Digital Motion is a specialized consultancy focused on digital analytics and digital transformation. Online, offline or both. Digital Motion can help you to excel throughout your entire data processes: complete data collection, meaningful data integration, actionable data insights and making your data profitable. Digital Motion is a hands-on business consultancy with rich expertise in the digital space. If you are in Europe, then Digital Motion is your ideal partner for DM1.
The Global Display Solution
Digital Signage is a critical component of many of our newest Occupancy and Queue Management solutions. So we've partnered with The Global Display Solution to ensure you have access to a seamless integration all the way to front of store and front of line. Whether it's traditional poster signage letting people know about the Qme code or realtime occupancy display, we can help you integrate the visual signage you need to make your solution sing.