Experience Analytics at the Level that Matters
This is Data You've Always Wished You Had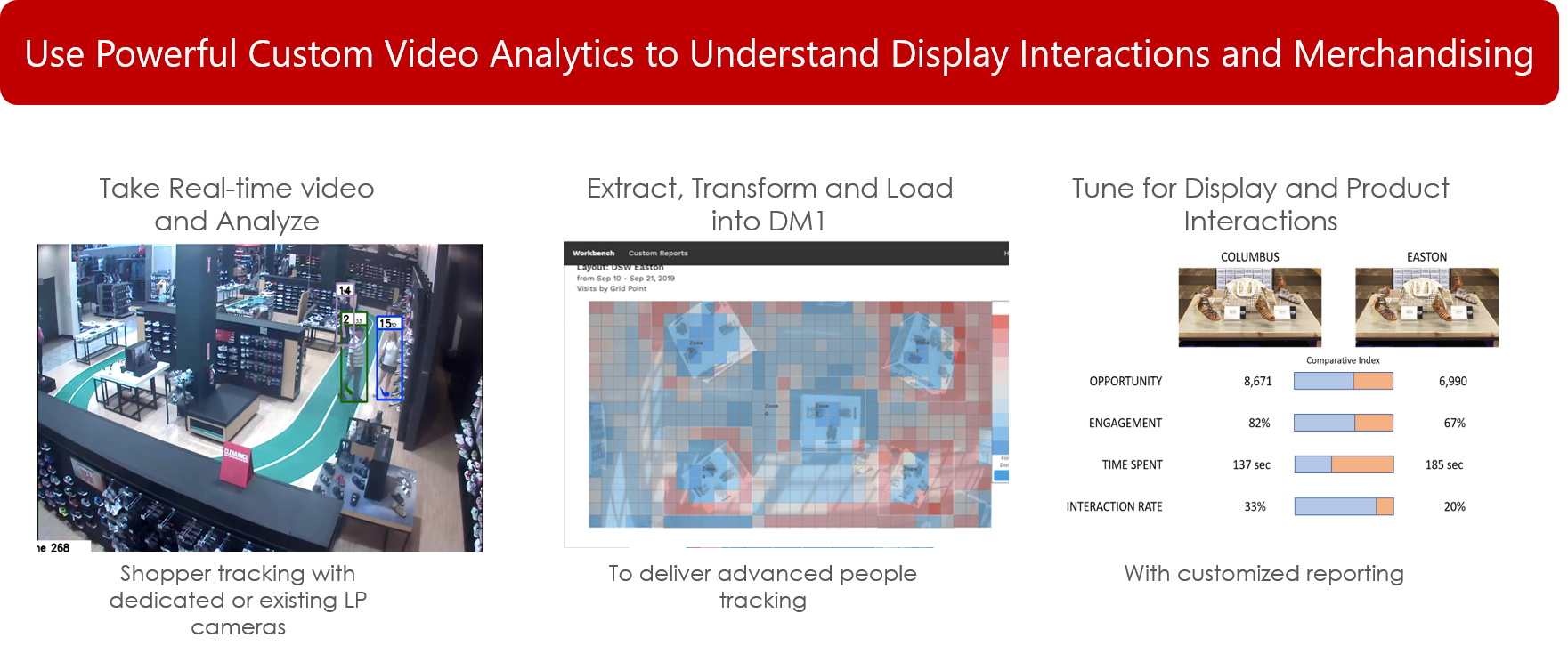 What it Does
Digital Mortar's DisplayBrick puts advanced Machine Learning (ML) on the edge to create highly customized solutions for tracking your key merchandising, display and experience elements. Endcap, table, wall, kiosk or complex experience. The DisplayBrick breaks down performance and drives real optimization.
The DisplayBrick Measures:
Opportunity: Pass-by traffic (in detail – by edge and exact location to optimize product placement)
Attention: Detailed measurement of stops and dwell times down to specific product frontages
Interaction: Product touches, pick-ups and interactions measured in detail by area and product type
It's the data you need to figure what's working, what isn't and what could be better. From product placement to full display testing to experience optimization. Because you can't improve what you can't measure.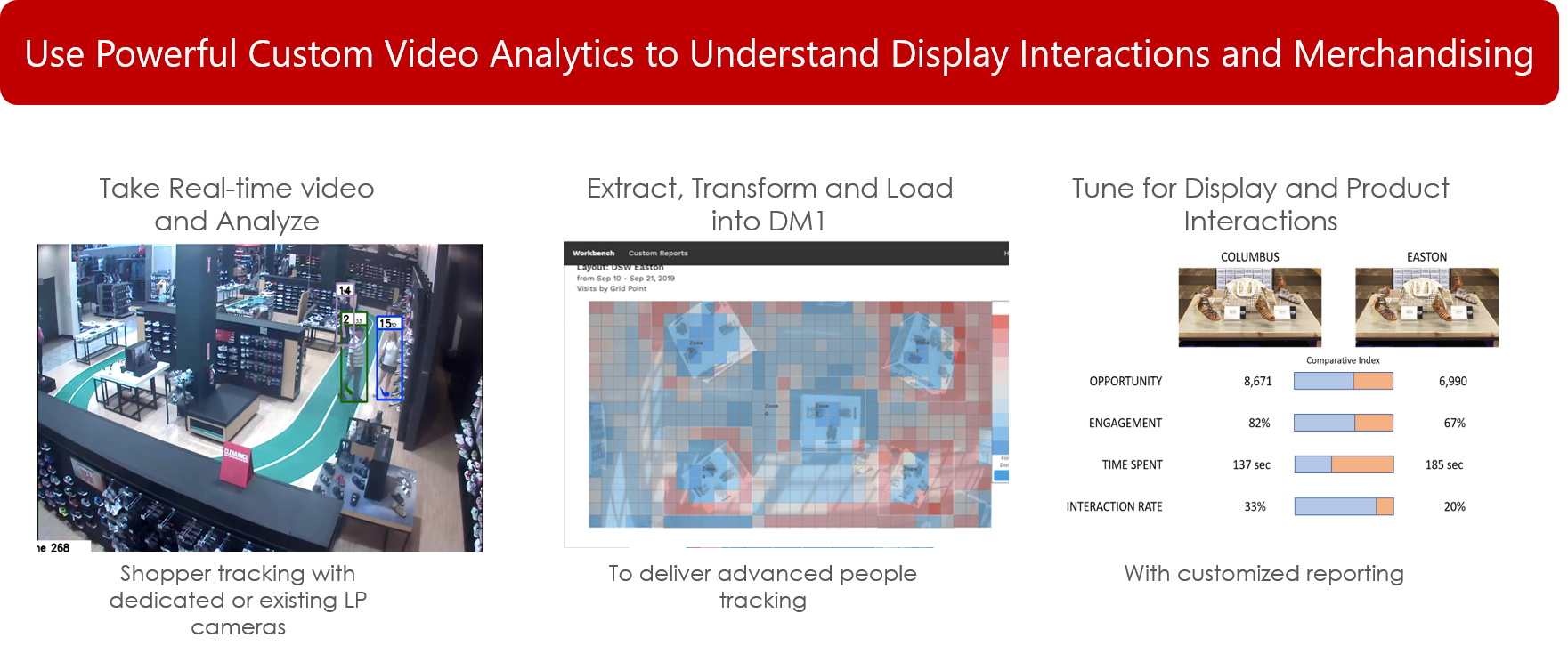 It Works by Using Advanced Machine Learning (ML) on the Edge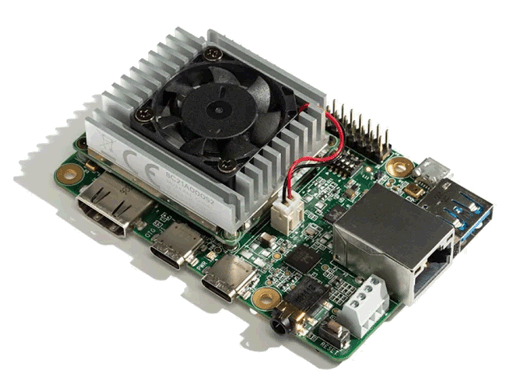 The New State of the Art in Experience Measurement
A year or two ago, the DisplayBrick couldn't have existed. Because the underlying technologies didn't exist. But thanks to an explosion in edge-based, purpose-built ML compute engines, it's now possible to do advanced machine learning on the edge. These tiny IoT compute engines are inexpensive, super-powerful and highly tuned for advanced processing.
We use compute engines from legendary GPU maker Nvidia to deliver analytics that no one, quite literally, has seen before.
Edge-Based ML Means It works. Powerful video processing that can be quickly customized to your lighting and interaction needs
It's practical. No video to the cloud. No requirement for massive bandwidth. Easy single camera installation. Little or no impact on store infrastructure.
It's privacy sensitive. No face recognition. No PII captured or sent. No video capture off device at all. GDPR compliant with NO personal data added to your privacy burden.
It's inexpensive. Modern edge-based ML is remarkably inexpensive for the power it brings. Meaning measurement IS affordable.

Surprise! You're Existing LP Cameras can do the Same Job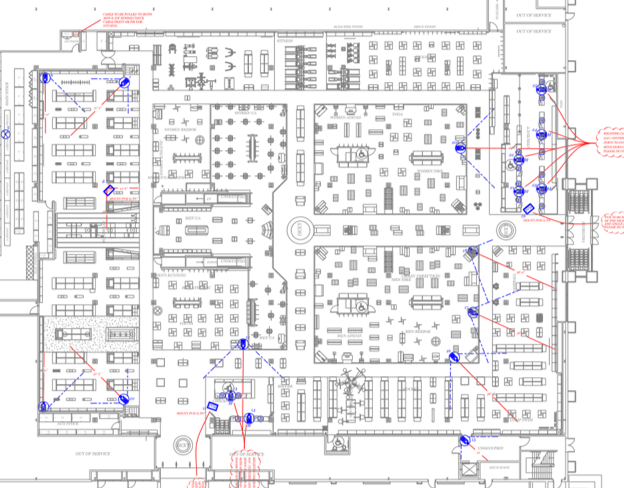 Existing Infrastructure Can Sometimes Do the Job
The hardest part of most store measurement? Getting equipment in the store. But if you have relatively modern LP cameras reasonably positioned on the merchandising you care about, chances are we can use them for advanced display analytics.
For ongoing projects, you're better off putting ML at the edge. But if you want to test display analytics or conduct a one-off project, using existing LP cameras can often be the right solution. You get the same advanced capabilities of the edge-based Display Brick. Measure pass-by traffic to understand opportunity. Count real eyeballs and exact foot-traffic patterns. Determine capture rates. And measure detailed interaction rates and types.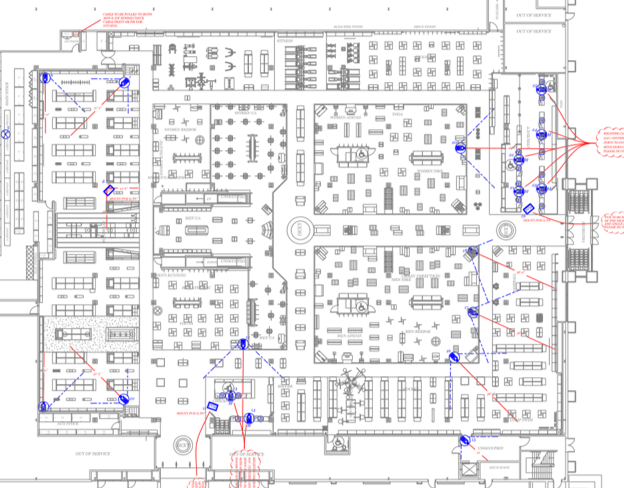 Best of All - Improvement is Easy
Sample Case Study
The beauty of display measurement is how easy it is to drive improvement. The data is simple, easily understood and applied, and truly impactful.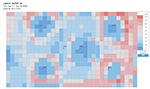 See how the middle table gets no traffic? Getting real data made the problem obvious. We moved the table next to the heavy shopper flow at the bottom.
Which products get attention doesn't match which ones get the most pass-by traffic. So Switch Setups! The beauty of display analytics is how easy Test-and-Measure becomes.
Find out More
And it integrates seamlessly inside Digital Mortar's Platform
The Ability to Measure from Door to Floor and Beyond