Welcome to the World of Modern, Fully-Customizable, Dashboarding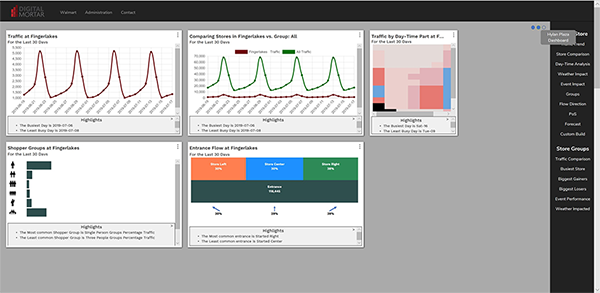 It starts with the BEST counting foundation
Accurate Traffic Counting
The InsightBrick uses state-of-the-art people tracking cameras from Xovis and Hella. With stereoscopic lenses, wide-area coverage, matrixing capabilities, remote setup, and low-level data feeds, they provide us with the foundational data to drive highly accurate (98%+) door counting and advanced analytics capabilities. Because we don't just deliver counts. The InsightBrick adds – right out of the box and for no extra charge – measurement of shopper groups, flow direction and even gender break-outs. It's everything you need for the most advanced measurement of opportunity and usage.
Check out our Camera Partners
Practically Perfect People Counting supports Better Reporting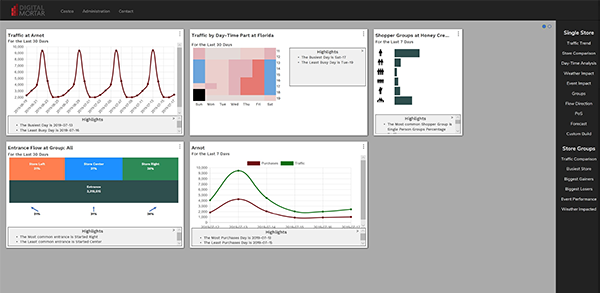 Reporting
The Insight Brick brings modern dashboarding to the traffic counting world. What does that mean?
Completely flexible layouts
Ridiculously Easy Report Creation
Responsive design from Massive Monitor to Smartphone
Intelligent Annotations of Every Report
Incredibly Fast Performance and Frictionless Access to your Data
Along with the capability to GET ANY ANSWER YOU NEED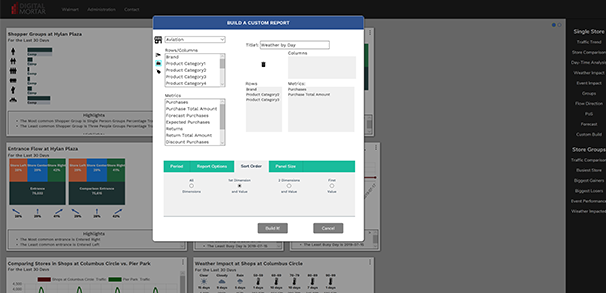 Advanced Traffic Analytics
The InsightBrick does a lot more than count. From real-time to forecasting, it helps you understand what happened, what's happening right now, and what will happen in the future.
Custom Report Builder to Build ANY Dimensional Report
Realtime views of Traffic Data
Data Granulatrity Down to 10 Minute Periods FOR ANY HISTORICAL DATA
Advanced Time-Series Forecasting and Comparison to Expected vs. Actual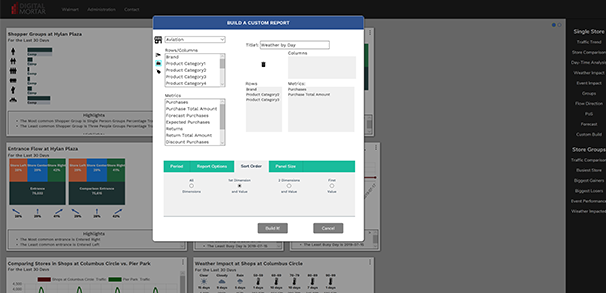 Seamless Integration (In and Out) Supports Endless Growth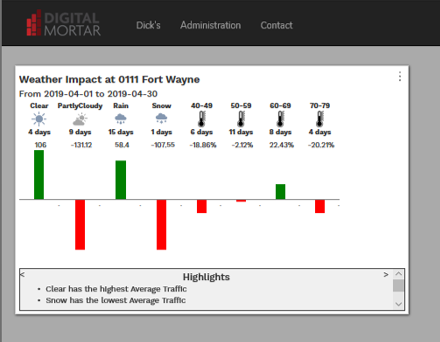 Your Connected to Everything You Need
Not only can you get your PoS and Labor data into the InsightBrick, it seamlessly supports your advanced analytics needs in Tableau, PowerBI or your data lake.
Full unlimited API access to ALL Your Data
Full data feeds at no additional cost
Automatic (Free) integration of Weather
Optional Integration of POS Data
Optional Integration of Labor Data
And the Ability to Expand Beyond the Door