It's the Dawn of a New Age in Queue Management
Advanced People Tracking and Line Measurement is the Foundation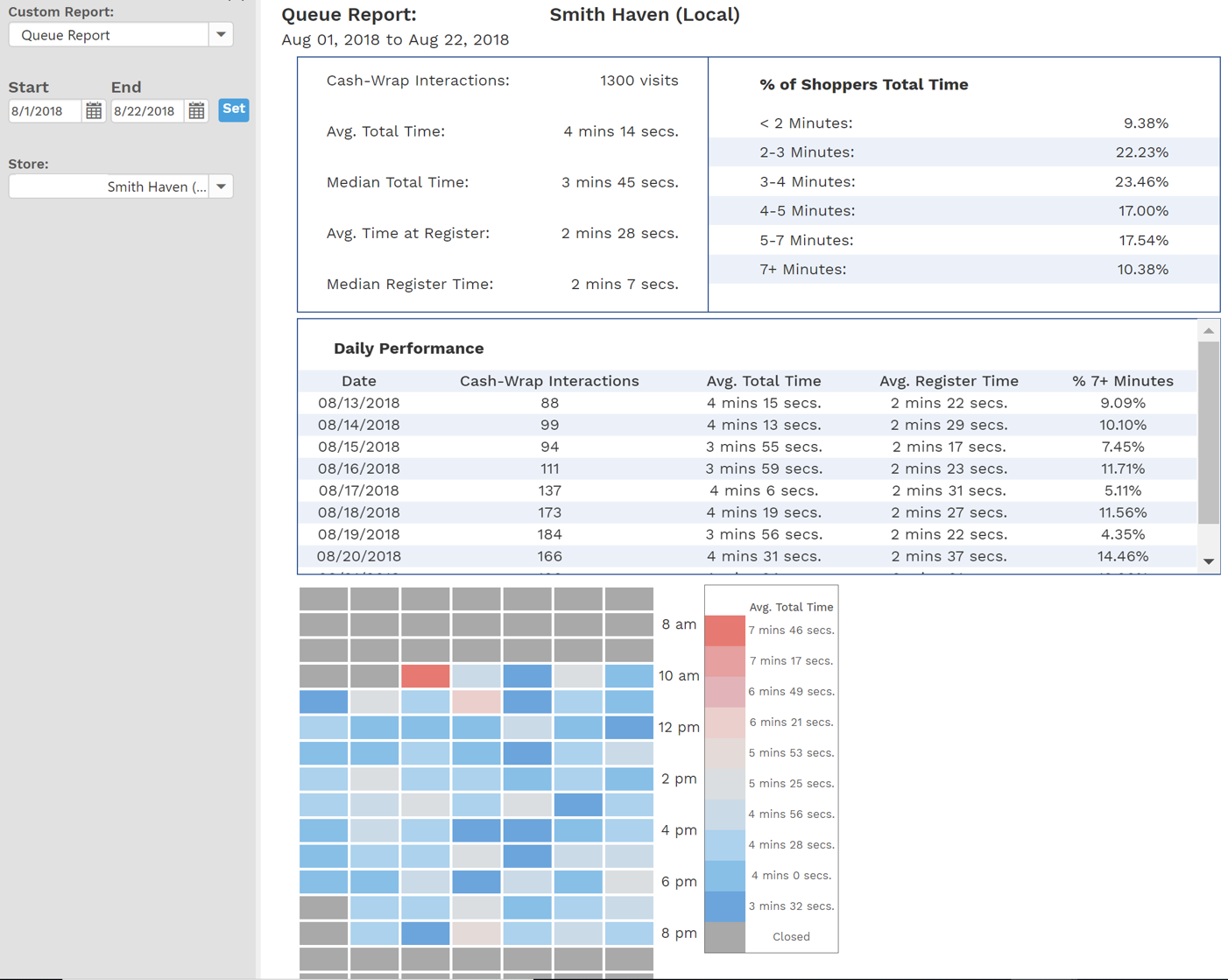 Bad Lines are a Major Driver of Dissatisfaction and Experience Friction
But how do you know if you're doing a good job?
Good queue measurement lets you answer fundamental questions about operations and customer experience. How long do customers spend in line (not just at the register)? What days/times are problematic? How much do stores differ in performance? Which teams/employees are better and which are worse?
The QueueBrick provides simple, easy, powerful answers to all of these questions in a robust dashboarding package that's totally integrated with our InsightBrick and DisplayBrick platforms. So you can go from Door to Floor to Cashwrap in one powerful reporting system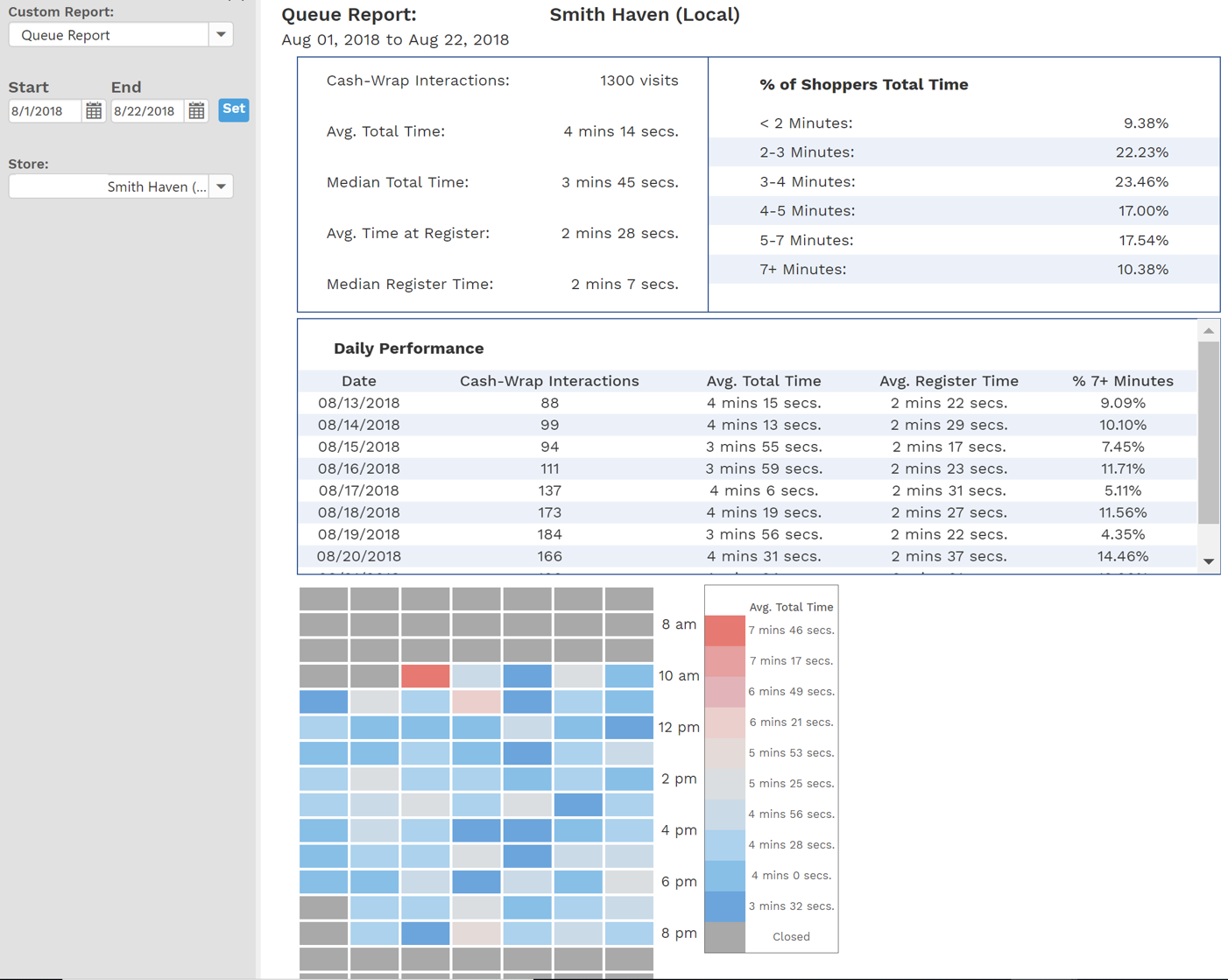 Better Analytics Translates Into Real Action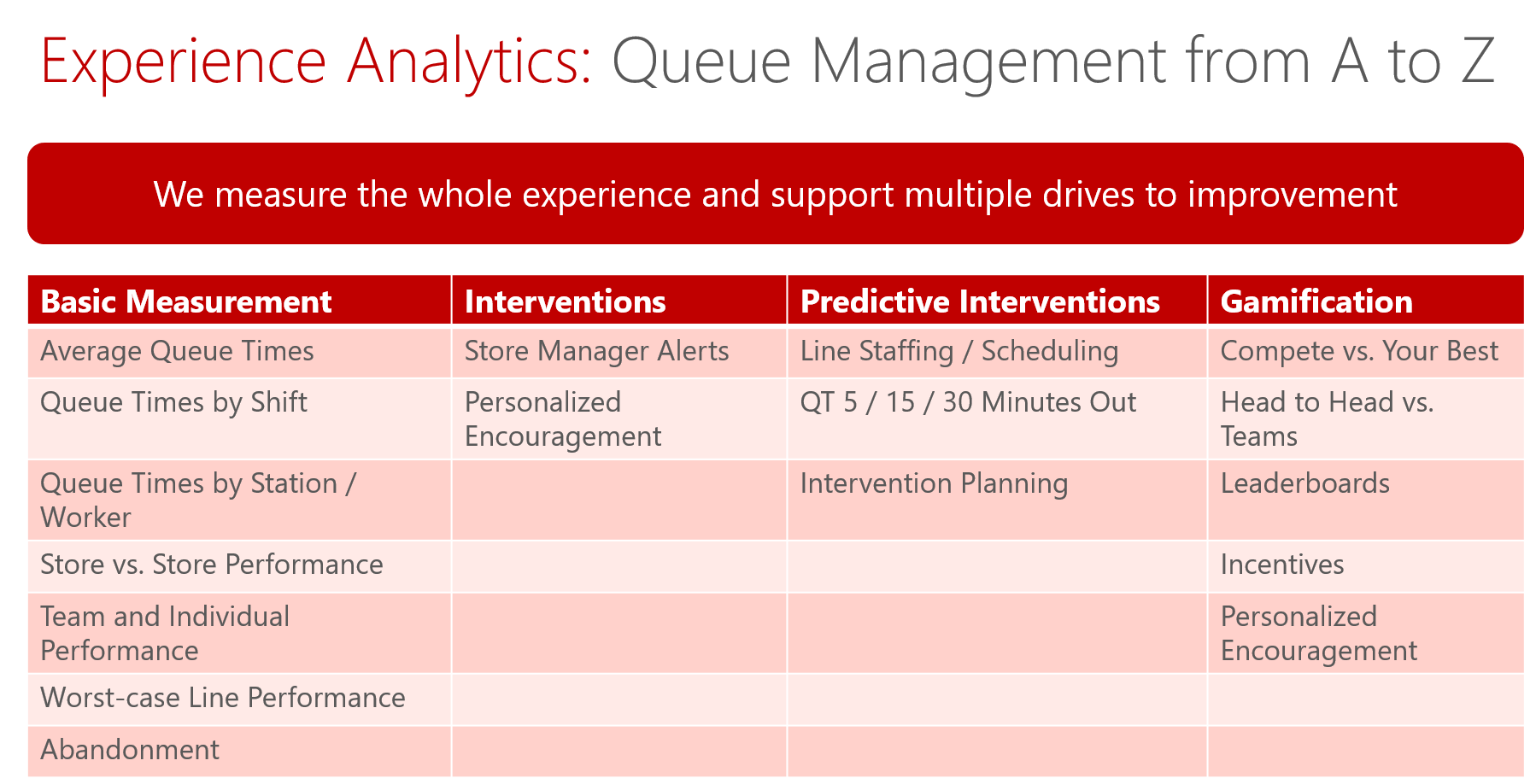 Predictive Analytics and Alerting Transform Queue Management
The real magic of the QueueBrick isn't in reporting though. Because the goal of the QueueBrick is to help you translate analytics into action. Built-in real-time alerting is your first level of defense against bad customer experience.
But let's face it – by the time the line has gotten long, you've already got a problem. That's why the QueueBrick includes advanced statistical forecasting algorithms that integrate real-time door-count and line state data to forecast line lengths in 5, 10, 15 and 30 minutes.
That means your Store Managers can act BEFORE lines get bad.
Which may seem like the ultimate in Queue Management analytics. But it's not. Because…
You can take it to the Next Level with Custom Gamification
Gamification Brings Queue Analytics to the Frontline
In the right situation, you can use Gamification to drive constant performance improvement. Better lines and more engaged Associates. All the time.
The QueueBrick can be packaged inside a custom app that lets your teams measure their performance and provides real-time feedback on queue times and comparative line handling between stores. It's a way to bring analytics out of the back-office and into the front-lines. Helping you engage your Associates, incent them to improve, and make operations better AND more enjoyable.
And it all integrates into Digital Mortar's platform
Integrated, Comprehensive Measurement from Door to Floor